Inclusive Interactive Screen
Product Code (SKU)
Inclusive Interactive Screen
The Inclusive Interactive Screens are a professional range of screens suitable for education.
Now including our popular ClassMate Software Suite FREE of charge!
Read More
Call us now on 01457 819790 to place your order
The Inclusive Interactive Screen range are suitable for use in an educational setting. They offer a tough display with a 100,000 hour screen life that will see you through the coming years.
Supplied on a height adjustable trolley or wall mount. It can quickly be adjusted to suit tall teachers, toddlers or wheelchair users, and to support individual use or whole class teaching. You do not need to re-calibrate the screen each time.
Professional Displays
Touch display – the front of the screen is covered by a glass panel that provides a strong resistance to impacts. It is easy to clean - simply wipe with a smooth cloth when needed.
High contrast ratio – for remarkable images in nearly any viewing environment.
Smooth, crisp motion images – movement is reproduced with the high resolution needed to deliver its full impact.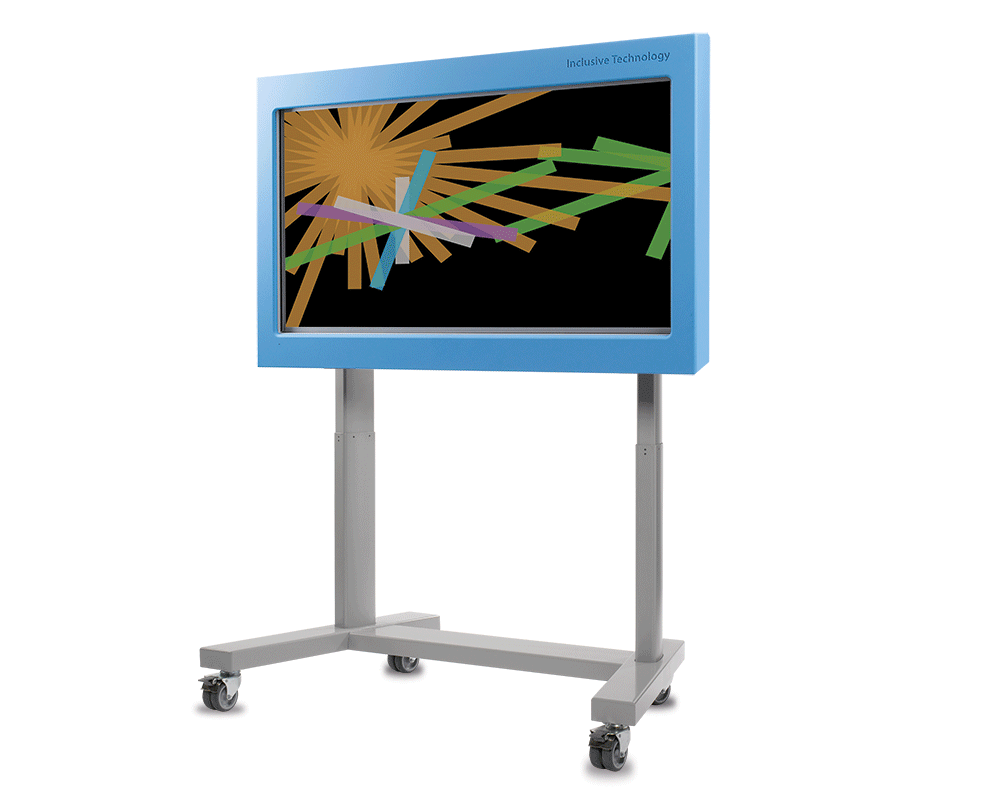 Features
Available in 55" and 65" LED Screens.
Multi touch technology.
Quick and easy, powered height adjustment.
Laptop shelf neatly folds to rear.
Additional power socket on trolley for laptop.
Windows plug and play.
Apple OS compatible.
Impact resistant front glass panel.
PC, HDMI, DVI-D, USB & component connections.
Wi-Fi router and built-in android system.
Stereo speakers and built-in amp.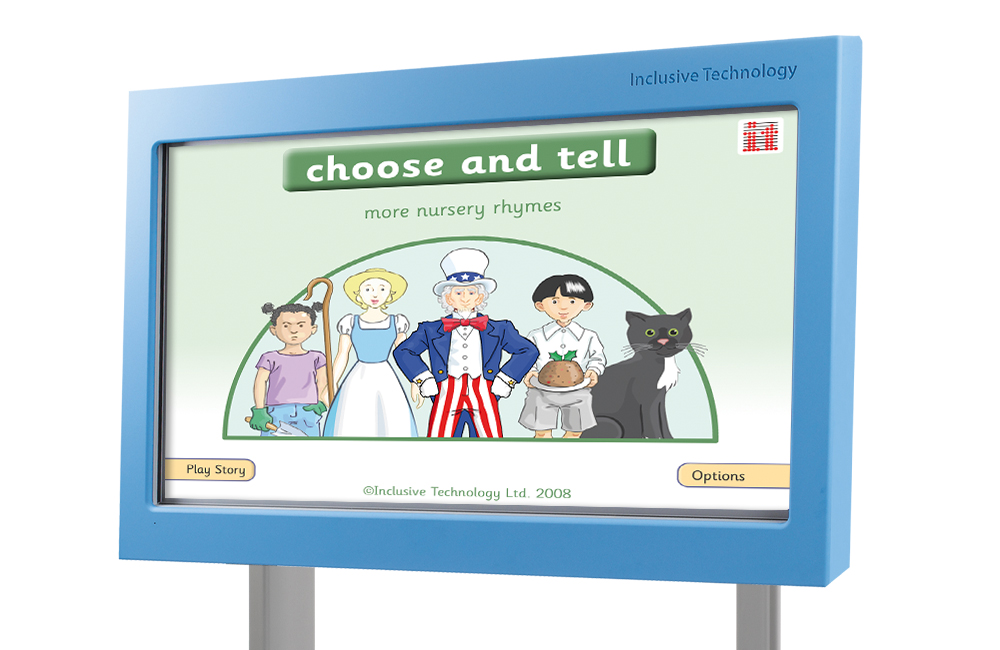 Now including our popular ClassMate Software Suite FREE of charge!
Over 50 of our award winning switch and touch screen software titles are now supplied FREE of charge with your Interactive Screen.
They provide access to thousands of progressive and engaging educational activities, tailored to the individual needs of your students. Our comprehensive range of software has been specifically developed for students ranging from the earliest stages of interaction and those with visual difficulties through to those learners wanting to develop early curriculum skills.
Please note: customers purchasing screens supplied with a built-in PC will receive an activation key by email to install the software and those without a PC will receive a USB stick to install onto their own PC.
Supplied with MyBoard Software
MyBoard includes lots of easy to use tools and resources for making motivating activities, such as a sorting game for teaching shapes, spelling, number bonds - anything!
Make your own sorting and sequencing activities, literacy games, numeracy tasks, 3D construction sets, colouring books, dot-to-dots, board games, design and technology activities, maps, circuit diagrams and all sorts of scenes to promote creative play.
MyBoard includes over a 120 sample activities to get you started, plus 2,000 pictures you can use. MyBoard also has a choice of simple sets of tools that are ideal for less able learners. The sizing and positioning tools are really easy to use – great for touch screens.
Please note:
Delivery (per unit, mainland UK) £100.
Please note that this product has a 28 days returns policy and is not available to buy online.