Inclusive ClassVR Premium
Inclusive ClassVR Premium 64GB is a the latest version of the award winning virtual reality solution offering content designed specifically for those in special education. It immerses students in spectacular 360º environments that can enhance and complement their real-world exploration and play.
Read More
---
Inclusive ClassVR Premium 64GB is a the latest version of the award winning virtual reality solution offering content designed specifically for those in special education. It immerses students in spectacular 360º environments that can enhance and complement their real-world exploration and play.
---
Virtual Reality designed for the Special Education Classroom!
The package includes four Premium 64GB headsets housed in an orange storage and charging case, together with an easy to use Teacher Portal. With access to hundreds of curriculum-aligned, virtual and augmented reality resources, Inclusive ClassVR has been specifically designed to educate, motivate and raise engagement for students of all ages and abilities. It's affordable too!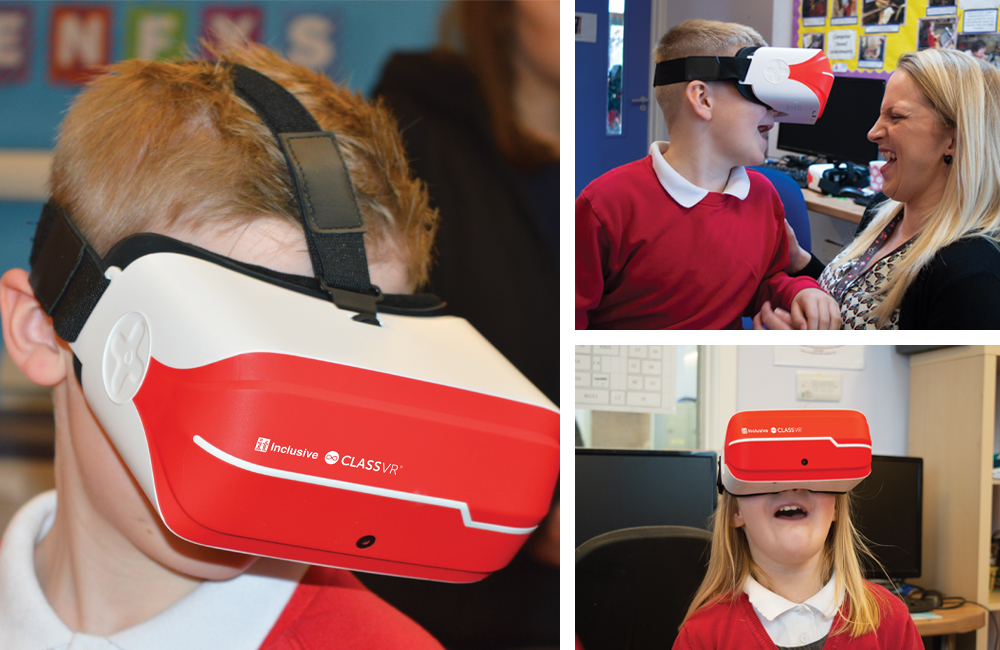 What's included?
Four VR 64GB headsets loaded with SEN content, setup and configured ready to go.
A portable and robust orange storage and charging case.
A 12 month subscription to Eduverse (including the ClassVR Portal and Avantis World).
Online access to training including lectures, videos and quizzes.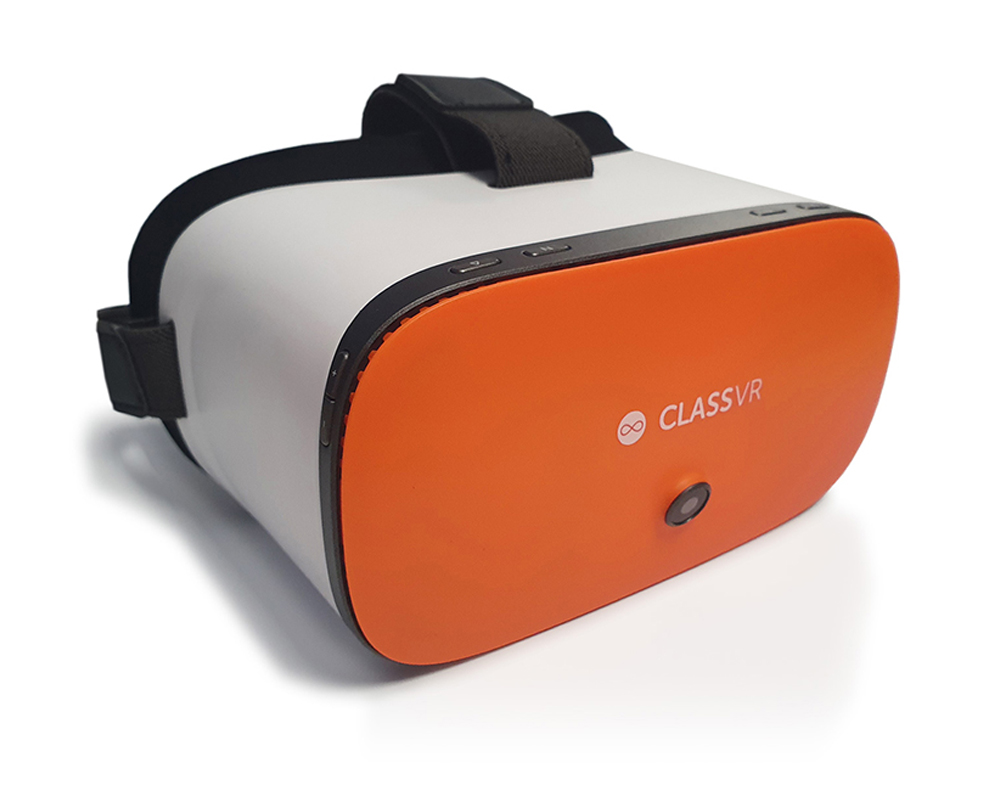 Inclusive ClassVR Headset
The premium headsets deliver fully immersive virtual and augmented experiences while being wirelessly managed and controlled by our innovative ClassVR Portal. They are lightweight and comfortable; students can even wear eye glasses! They offer a 2K HD fast switching display, a high performing processor, a 100 degree field of view, upgraded optics, 8MP front facing camera, integrated Wi-Fi and a battery that will last the school day, Inclusive ClassVR Premium is ready to go straight out of the box!
Premium Hand Controller
When purchased as part of kit, each Inclusive ClassVR Premium headset comes complete with a wired hand controller to support new content including explorable scenes. Being powered solely by the headset during use, it's lightweight and features three buttons, plus a central joystick controller.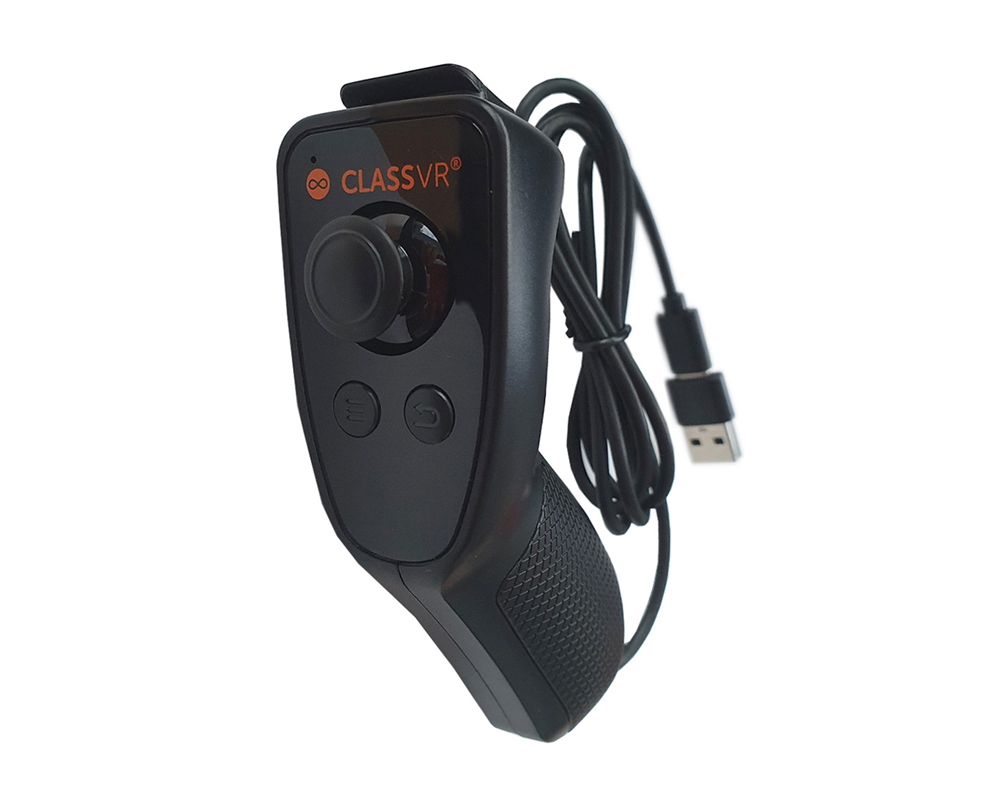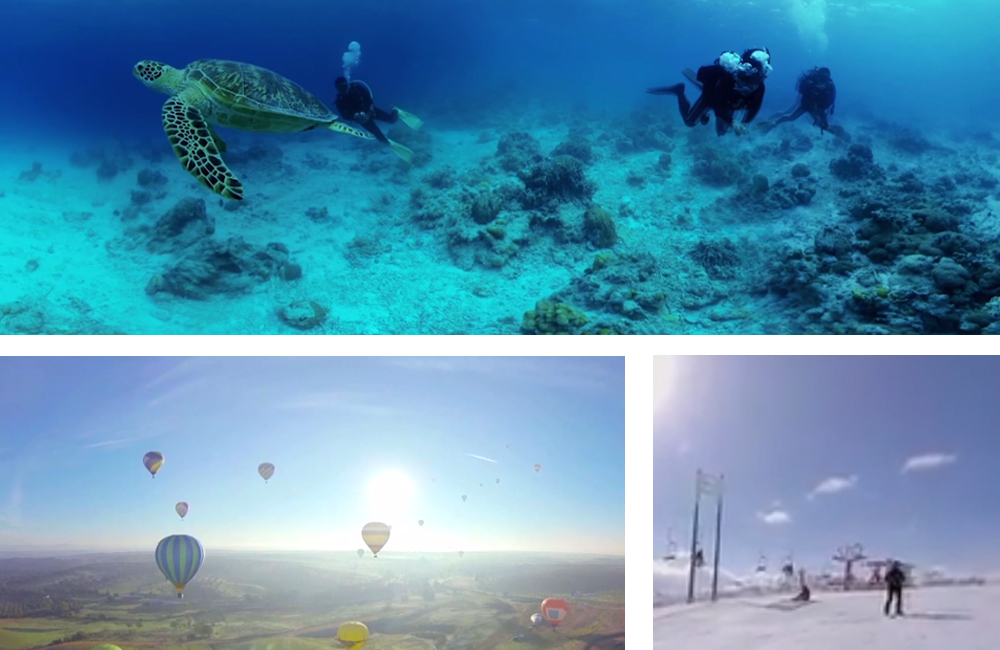 Inclusive VR Experiences
You will have access to a wide range of 360º videos suitable for students with learning difficulties, sensory impairments and physical disabilities.
Sensory Experiences - a selection of videos that provide engaging multi-sensory stimulation including landscapes, environments and scenes.
Physical Development - ideal for those students with physical disabilities providing the opportunity to experience things they may not be able to physically access. Videos and packs are added on a regular basis.
Ricoh Theta SC 360 Degree Camera - you can use the Ricoh Theta SC 360 Degree Camera to create immersive spherical content and experiences for your Inclusive ClassVR with this 360 degree camera that offers high performance, easy operation and a light-weight, compact handheld solution.
S.E.N.D Resources
Also included is a collection of resources collated specifically to help students with special educational needs. These S.E.N.D Resources can be used as part of everyday lessons to help calm down and relax, or as part of a more specialised set of lessons. Playlists include: Attention and Focus, Calming Down and Cooling Off, Life Skills, Neurotypical Empathy, Physical Experiences, Sensory Experiences and Social Situations.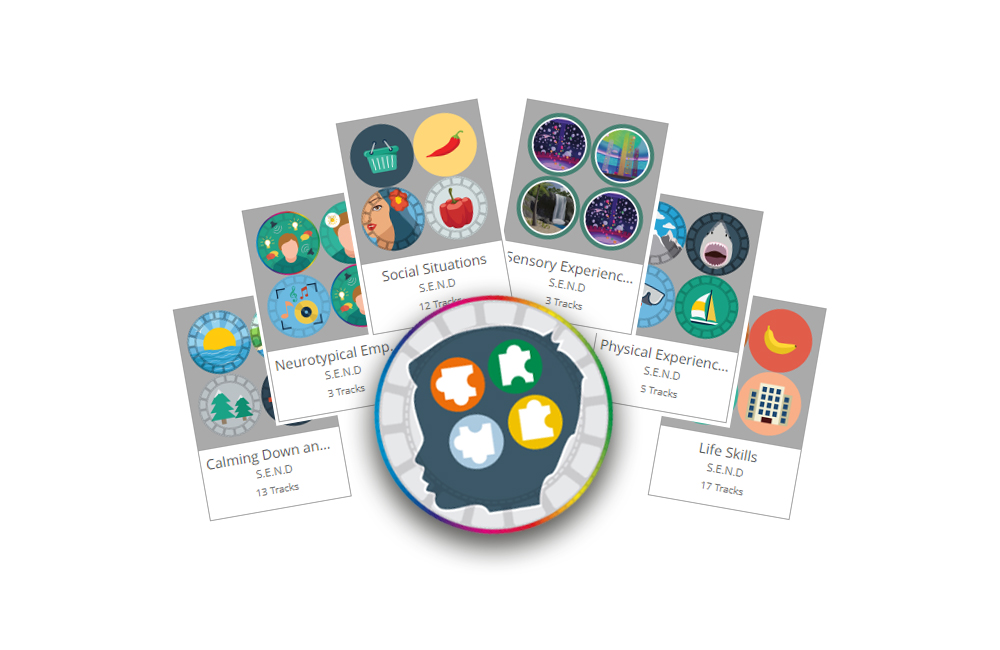 Curriculum Aligned Activities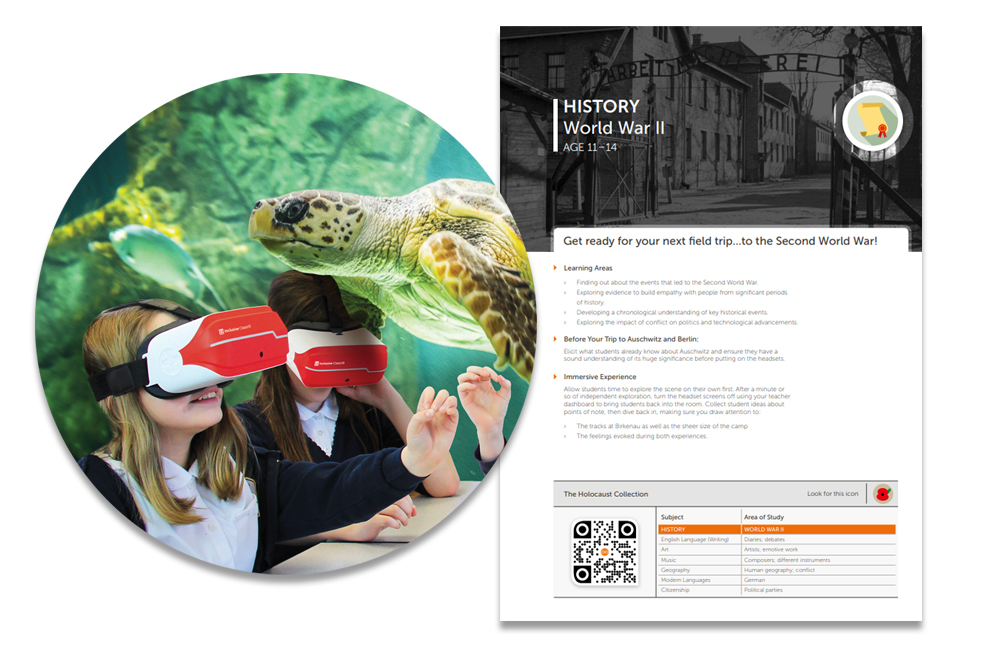 Virtual Reality (VR)
The Teacher Portal provides an easy way to find educational VR resources. Search hundreds of activities by subject, topic or even a keyword, and find readymade collections or individual resources to build your own lesson. You can even upload and store your own VR content, such as 360º images and videos, with just a few clicks.
Inclusive ClassVR also comes complete with a huge range of pedagogically sound, engaging content along with structured lesson plans to help spark the imagination of students, leaving them with memories and experiences that help visualise and understand even the most complex of educational subjects. There are currently over 500 pre-made activities, instantly accessible and covering a huge range of topics and curriculum subject areas aligned to UK National Curriculum and US State Standards.
Augmented Reality (AR)
Augmented Reality brings educational content to life, allowing students to view and interact with exciting 3D models, providing greater engagement, understanding and ultimately knowledge retention. The Inclusive ClassVR headsets include a front-facing camera and an Augmented Reality Classroom App, so students can get up close and personal with content, such as a beating heart or Jupiter by simply looking at special QR codes on one of our worksheets.
Personalised Content
With Inclusive ClassVR and a 360º camera, teachers can create personalised virtual reality content. Teach important life skills activities that can help, educate and ready students to live and work within the community successfully, such as staying safe while crossing the road, travelling on a bus or train, managing finances when visiting a shop. The possibilities are endless.
ClassVR Portal
The ClassVR Portal makes it easy to plan lessons in just a few simple steps and then deliver them to every student simultaneously. Monitor what they are seeing and keep everyone on track, while guiding them through the experience, highlighting points of interest and promoting collaboration and peer discussion along the way. Allow your students to learn, explore and experience virtual reality at their own level and pace.
Inclusive ClassVR includes a 12 month subscription to Eduverse (ClassVR Portal and Avantis World).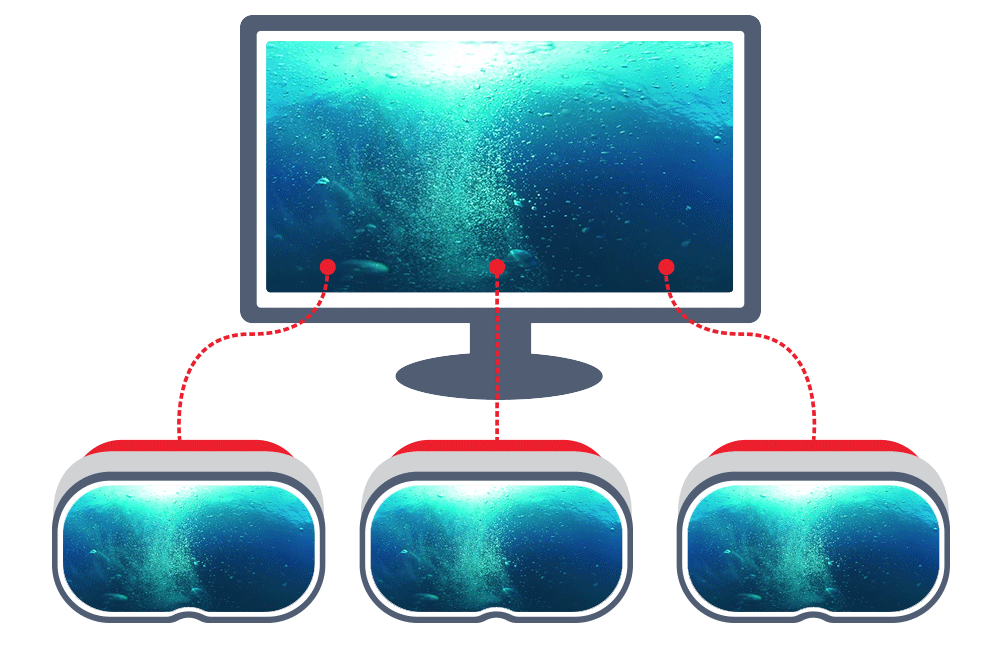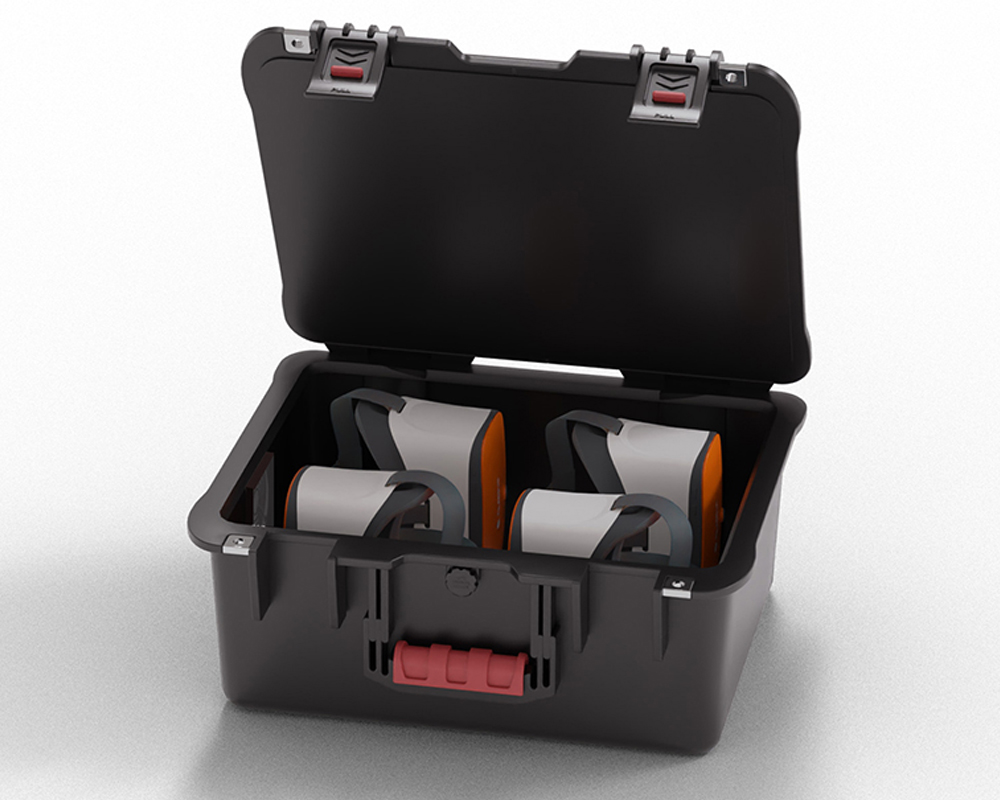 Secure Storage & Charging
Making sure the headsets are ready for class means keeping them safe, secure and fully charged. The rugged storage and charging case provides maximum safety and security within the classroom and allows all of your headsets to be charged safely and swiftly. The portable case allows you or your students to easily and safely move devices between classrooms, sharing the engaging experience with all students.
Online Training
Inclusive ClassVR includes Online CPD Training which has been designed to help you get the most from your new investment. The course consists of comprehensive, bite-sized lectures with short videos and quizzes, allowing you to learn at your own convenience. You'll receive updates as we add more material to our online courses, so you can stay up to date with the latest features.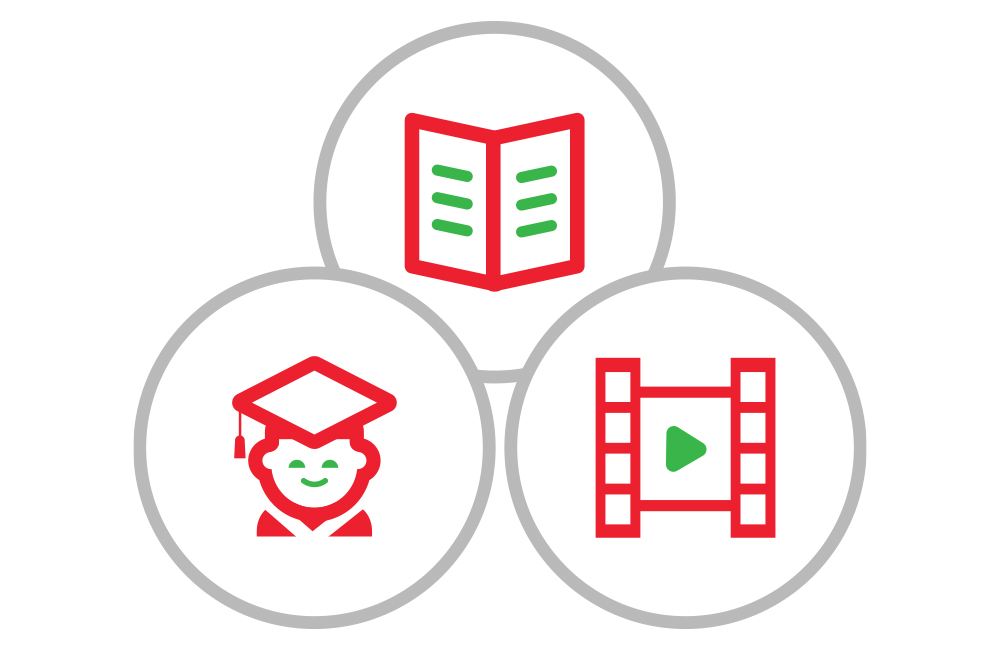 Setup
Getting technology working in different environments can be troublesome. Our team will setup and configure everything for you, so that when you receive your headsets, just turn them on and you are ready to start teaching!
Case Studies
"Staff were totally amazed with how he dealt with each activity. He particularly enjoyed the hot air balloon ride. Following Mohammed's trial, Pendle View School are now looking to buy a 360º camera which will allow them to film situations which Mohammed and other ASD students struggle with and hopefully help them to deal with new situations better."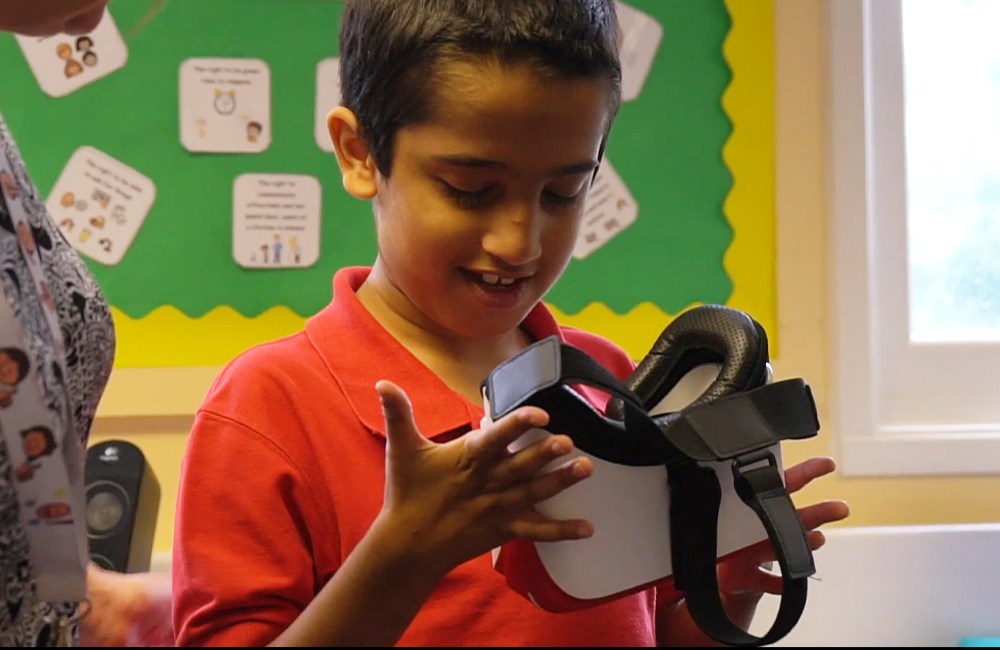 Headset Technical Specification
4GB DDR RAM & 64GB Internal Storage
Octa-Core Qualcomm Snapdragon XR1 CPU
5.5" 2560x1440 HD Fast LCD Screen
802.11 a/b/g/n Dual Band WiFi 2.4/5Ghz + Bluetooth 4.2
13MP Auto-Focus Front Facing Camera
Combination Fresnal/Aspherical Lens
Internal Lithium Polymer Battery with Minimum 4 Hours
Runtime in Continued Use
USB-C Charging/Input for Hand Controller
3-Way Adjustable Head Mounting with Dual Rear Straps
Micro SD Card Slot for Storage Expansion
Stereo Speakers & Microphone
3.5mm Stereo Jack Out for Headphone Use
1 year RTB warranty
Please note: this product has a 28 days returns policy. Visor colour may vary.