The BIG Step-by-Step is an easy and effective way to provide sequential messaging to a user. Record a series of messages onto the BIG Step-by-Step, and you're ready to go. Levels allow you to record up to three different sets of sequential messages that you can use throughout the day.
Read More
The BIG Step-by-Step is perfect for telling a story, counting, or telling a knock-knock joke. Levels are ideal for pre-recording sequential messages to be used at specific times of the day, or for recording and storing sequential messages that are used on a regular basis. With a total of four minutes of recording time, there is no limit to the number of messages per level.
Includes red, yellow, green, and blue tops along with a clear snap cap that holds a picture symbol on the device.
1 x 9V battery included.
Dimensions: 16cm x 4.5cm x 17cm.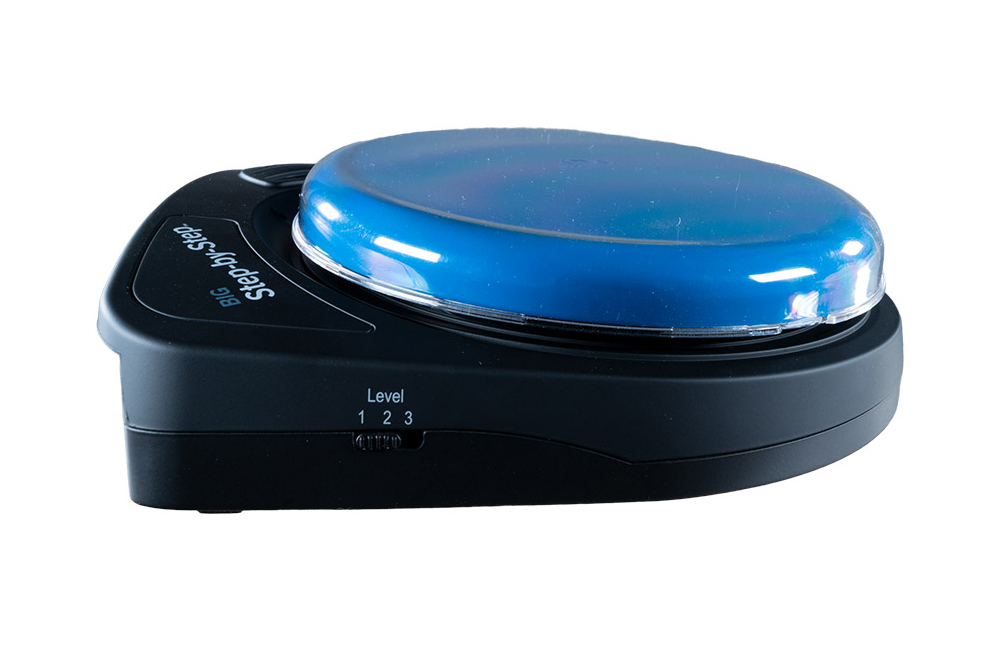 Technical Support
The manufacturer highly recommendeds using a disposable (non-rechargeable) alkaline 9V battery with this device. Alternative batteries may be comprised of materials that do not distribute power in a suitable manner, and when installed, some users may experience inconsistencies.
If you suspect there may be a fault with your device (e.g. if message recording or playback is inconsistent), please first try installing a new battery before contacting our Support team.
Warranty
This device has a two year manufacturer's warranty. If any issues arise during this time, please contact 

[email protected]

.